As a small business owner, your time is split between various things. From making sure the product/service is working to handling customer inquiries and more, you have your hands full.
Luckily, there are different ways to gain some of your time back in the day. The one we will be talking about in this post is automation.
The dictionary definition of automation is:
"The use of largely automatic equipment in a system of manufacturing or other production process."
Sounds about right if your in the manufacturing business. But what about if you're running an e-commerce website? You probably aren't using any heavy machinery.
So let's go with a new definition for automation. One that works more for a small business:
Automation is the use of tools and services to make your business run more efficiently.
Not bad, and for us, wayyyy more accurate. Think about all of the things you do on a regular basis and ask yourself, "what would I be comfortable not doing on my own anymore?" This is an important question because there could be certain business responsibilities that you want to handle yourself.
Not sure where to start? How about your business social media accounts? There are services like Buffer, that will allow you to schedule posts across various social networks at specific times that you can set. You'll still have to create the post content, but imagine only having to load the system and let it work by itself instead of manually posting every day? Buffer even lets you rotate your posts and is intuitive enough to know when a post has been used again too soon. Pretty awesome right? Another similar service is Later (Instagram only).
Some people differentiate between outsourcing and automation, but in some cases, they are both very similar. When a large corporation outsources, they are essentially saying that they want to pass responsibilities off to another company. This allows them to focus on the big picture items instead of thinking about things they'd rather not deal with.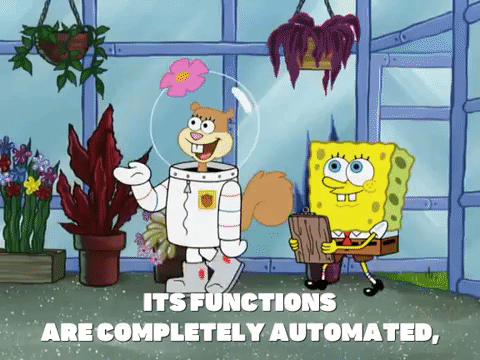 There is nothing different about this process for a small business owner. It actually will be easier for you as there isn't as much red tape to deal with on your end. When you find a company that you are considering working with, do some research on them. Reach out to the people in charge and ask all the questions you need in order to feel comfortable about what they are offering.
Remember, none of the services and tools will ever work for your small business if you aren't willing to put some of your trust into them. The whole idea of automation/outsourcing is to relieve you of certain responsibilities so that you can focus on other more important things. Here at Webmaster On Site, we automate certain aspects of our social media marketing because it just makes things easier on our end. Our whole business is around making sure our clients are happy, so we want to be sure that's where our focus is. Not on remembering to post on social. At the end of the day, you'll need to find the services that you believe would work best for your business. If you decide to automate, you will quickly see how much time you start to get back in your day.
A few other services to check out:
IFTTT – Helps to make all of your services, apps and even devices talk to each other. Great for getting email notifications.
Zapier – Awesome automation platform that allows you to create workflows for apps (like gmail for instance)
Monday – Great for team management. Allows you to collaborate interactively to get things done.
Until next time,
Owner and Lead Web Developer at Webmaster On Site.