You probably have noticed that there are a multitude of ways to reach people these days. Think about how often you are bombarded with advertisements about new products and services on a daily basis.
I'm sure that while some of this content sticks with you, A LOT of it is forgettable. We are in the age of information OVERLOAD. You need to ask yourself as a small business owner how you plan to get in front of your target audience. Not only that, you have to also find a way to hold their attention.
We're already aware of the many ways you can utilize social media for your business, but what about the content you deliver to these platforms? When you post content, are you actually posting meaningful content or only focusing on landing new customers? If it's the latter, you've got some work to do, and FAST.
Potential customers & clients are VERY smart. They already know that certain products are offered by a multitude of businesses, and they are focused on more than just who has the lowest price. The value you provide matters, and I'm not just speaking about the product or service you deliver.

It's easy to simply post coupons or new promotions on the various platforms. But that kind of lazy, uninspired "content" can just as easily turn off your audience. No one likes to be sold and it seems like EVERYONE is selling something these days. You have to set yourself apart from the rest of the competition.
Blogging is an awesome way to get started with creating meaningful content. Chances are, you're passionate about your business (hopefully) and enjoy speaking about what you provide to folks. Here's a short list of ideas you could write about:
Just created a new product? Write about the process and how it will help current and potential clients going forward.

Tips and tricks for do-it-yourselfers

Tutorials to teach people how to do what you do (to a certain extent)
I know you might think that by providing "tips" or "tutorials" you could be losing potential customers. To tell you the truth, you actually might. But in my experience, people have enjoyed receiving free tidbits from professionals and are actually MORE inclined to work with your business.
This is what the whole "Giving" economy concept is about. Providing value first, gaining trust, and THEN offering your product.
At Webmaster On Site, we spend a ton of time on Instagram, creating custom content, responding to other businesses, and just providing advice to folks on managing their websites. Doing so not only proves to folks we know what we're talking about, but it also shows them that we aren't in the business of shoving our services down their throats. In fact, on Quora I tend to answer questions regarding websites and platforms like WordPress. It doesn't take much time, and honestly, It feels good helping people out.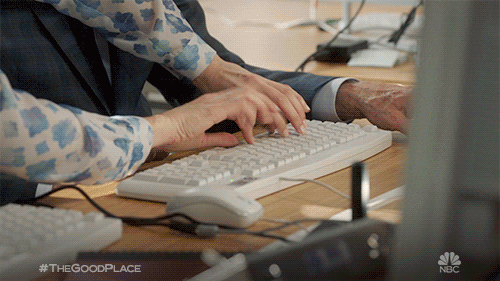 Let's move on from blogging and talk about social media content. There is so much of it out there and you only have so many seconds before your post is scrolled by. Your focus should be on creating content that not only pops out to users of these apps, but has a message when users stop to view it.
I see a lot of content online these days that has zero context. I often scroll through our company feed and wonder, "what does this post actually mean?" I'll tell you this, If I have to think too long about the message of a post, I'm likely scrolling past it. In short, don't just post to post.
However, keep in mind that frequency does matter. You can't expect to build a following by posting only once a month. It's just not realistic. Do your best to create new content at least a few times per week, if not more. You also don't want to flood everyone's timelines with watered down posts. Remember, the content needs to matter to your audience.
Probably the most IMPORTANT thing in all of this is making sure you KNOW where your audience is. You'll be wasting a lot of time if your target audience is on Pinterest and you're posting on Twitter. Do some research! And if you're stumped on where they might be, focus on building content for your blog/website. Sometimes you have to bring the crowd to you.
And finally, remember that you are looking to build trust here. Trust with people who don't know you or your product/service. Keep that in mind as you create your content. Everything takes time. So instead of stressing about where all of the customers are, focus your energy on becoming a trusted voice in your industry. It will pay off big in the long run!
Until next time,