Imagine you have a leak in your home.
For some reason You say to yourself, "I can fix this on my own!" And head off to the hardware store. You buy what you THINK you'll need for the job. You return home, try your best to follow the instructions in a random YouTube video on plumbing, but soon realize you have no idea what you're doing:
Time to call a plumber!
Why does It make perfect sense when talking about something like leaky pipes in your home, but not when it comes to building a website for your business?
The age of the "drag and drop" website is here to stay. This isn't a bad thing either. I actually think people should learn as much as they can about the topics they like and take the initiative to do certain things on their own.
But for your business website, you want to make sure you hire a web designer or developer to ensure everything is properly configured prior to your launch.
Think about this, if your website looks like it was thrown together for the sake of simply "being online", what do you think your potential customers will say about it?
Probably bad things.
Your business website should not be the site used to learn html, css and javascript. Save that for a personal project.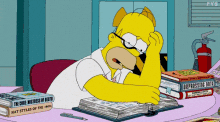 Also, don't be fooled into thinking that platforms with templates or themes are bad. With the help of a web designer/web developer, most themes can be fully customized with a company branding and more. Not to mention, it will make things a LOT easier for you from a management standpoint going forward. Ignore anyone who tells you that you need a "from scratch" website in order to succeed. It's just not true.
Hire a professional web designer or web developer for your website! Yes it is an investment, but isn't everything relating to your business prior to launch an investment?
I've come across individuals who will say,
"I purchased my domain name, hosting and the theme I want. I just need someone to put it all together to look like it did on the demo."
They say it as if they have done all of the heavy lifting!
Folks need to understand that this is the equivalent of telling a chef that you've purchased the ingredients for a dish and you need him/her to simply "cook it".
These folks probably don't mean it, but they come off a little disrespectful. You don't want your customers/clients to treat your products and services that way do you?
In short, if you want to look as professional as possible, hire a professional. That goes for web designers, graphic designers, marketers, content writers, etc. During the initial planning of your business you should have worked out the cost for these folks.
Alright, my "mini-rant" is over.
Until next time,